BPR-KB20-803
Introduction
You will need to know the requested IP address, Subnet Mask and 2 DNS addresses. Static IP addresses are often required for custom integration systems. You will also need to know the current IP Address of the Player from the Help, Diagnostic Page as detailed in How do you find the IP addresses of My Players or Speakers?
When setting a static IP, it is strongly recommended to either use IP addresses that do not fall in the range of the DHCP server or to set a DHCP reservation in the router to match each player. This will help avoid IP conflicts.
Setting a Static IP
In the BluOS App for Android or iOS, select Help, Diagnostics
Write down the Player IP address - Let's assume in this case it is 192.168.1.55
Open a web browser that supports XML (Chrome, Safari, Firefox)
Program your static ip by entering this case-sensitive command
http://192.168._.__/staticip
Set the DHCP Switch to OFF. An updated screen with IP Address options will appear: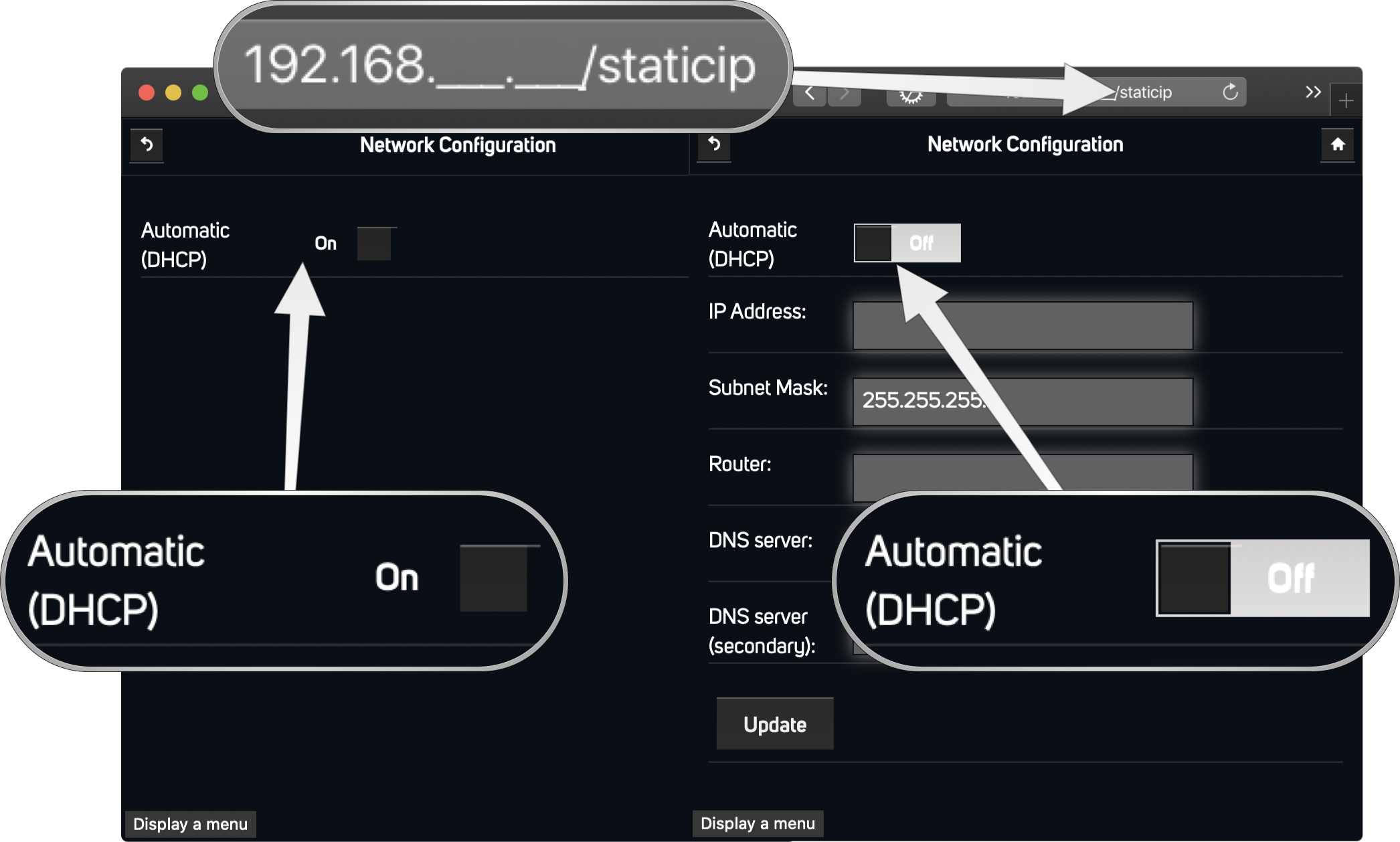 Enter the Player IP, Subnet Mask, Router or Gateway and DNS address for this player and press Update:
http://192.168._.__/reboot
The Player will now restart at the programmed IP
To remove the static IP and restore DHCP addressing, simply return to this menu and set DHCP to ON and reboot the Player.